Find the OM in your Home and Classroom
Our Kids Yoga Adventures are geared to children ages 1-7, where curiosity, self-expression and fun are emphasized. Are you listening to the sounds and words you hear, from beginning to end? What does it feel like to stand on 2 feet? On one foot? Does how you breathe change the way you feel? In many ways we get to be scientists observing our own bodies & minds and how our brain works. Through creative movement, stories and song linked to a seasonal theme kids explore basic yoga poses inspired by nature and their own imagination, as well as develop a sense of caring for our own bodies, the bodies of others and the world around us. SoulShine Life Yoga engages the whole-child and recognizes that children learn through many different ways and intelligences. Story, creative movement and songs are often interwoven into each class for a multi-disciplinary experience.
SoulShine Life's Family Yoga Explorations help families weave the principles of yoga, spiritual and physical, into their daily lives: Kindness, Compassion, and Connection. Through our workshops we create a space for families to reconnect and find balance inside and out. Our Tot & Me and Family Classes are a lively, fun way to explore breath's connection to feelings, stillness and movement, develop coordination, balance and focus, and enjoy some social time with other little-people & families just like you! Parents are encouraged to let their own inner child play and get their stretch-on too! Explore yoga with us!
Example Family Explorations:
Tot & Me, Family Yoga, Partner Yoga for Parents
Teen/Tween Yoga Journeys for Middle school & High School. We are LGBTQ+ friendly & promote inclusivity & cultural sensitivity. Focus is on positive self-image, empowerment, healthy posture, and managing stress & anxiety.  Possible programs include The Rainbow Inside: Chakras series for Tweens, Yamas & Niyamas- Relating to Yourself and Others, and Wellness Foundations for your school.
Virtual Classes via Zoom offered for ease and convenience.
It is vital that adults, especially caregivers and teachers, make space for themselves to stretch & strengthen, to center & focus, to feel present and have quiet time to themselves.
Working one-on-one with a teacher can give you the space and time to gain greater understanding of breathwork and dissecting the most basic of poses to set a good foundation for your practice. Let me help you create your own personalized yoga ritual that will include a sequence of poses that you can practice daily, and a contemplative yoga/mindfulness practice that you can integrate throughout the activities of your day.
Please contact me to schedule your complimentary Wellness Assessment & Activation session. In this powerful phone session, together we get very clear on where you & your body are needing support right now, how a yoga practice can help with that, and how working together can help you get what you want.
We Offer Private Instruction
For groups and individuals.
In person and virtual options available
Do you find it difficult to commute to a regular Tot or Family Yoga class in your area? Has it been hard to fit a Yoga class into your schedule?
Bring SoulShine Life's Yoga directly to your home, pod or playgroup. Classes can be customized to your family or group's needs, or for your own personal soul-care practice, private adult yoga instruction is available.
Let's RECONNECT and FIND BALANCE together!
School Partnerships
in the Brooklyn and Greater-NYC area:
We have partnered with the following schools for in-class yoga instruction. Brooklyn New School, Brooklyn Preschool of Science, Brooklyn Free Space, Bend & Bloom Yoga, Casa Montessori, The Co-Op School, Friends Seminary NYC, Hootenanny Arthouse, Ladybug Daycare & Preschools, La Scuola D'Italia, Little Mushrooms, Maple Street School, Musication Camps, Oranim Jewish Daycare, Prospect Kids Academy, Soles Playtime Daycare, Tiny Scientist Day School, Union Temple Preschool, West Village Nursery School
Teacher Tune-In Workshop- Teachers need support too. Learn daily self-care rituals that help you get calm, centered and replenished. Perfect for Staff Development enrichment.
Staff Wellness Tune-In- Classes in person and virtual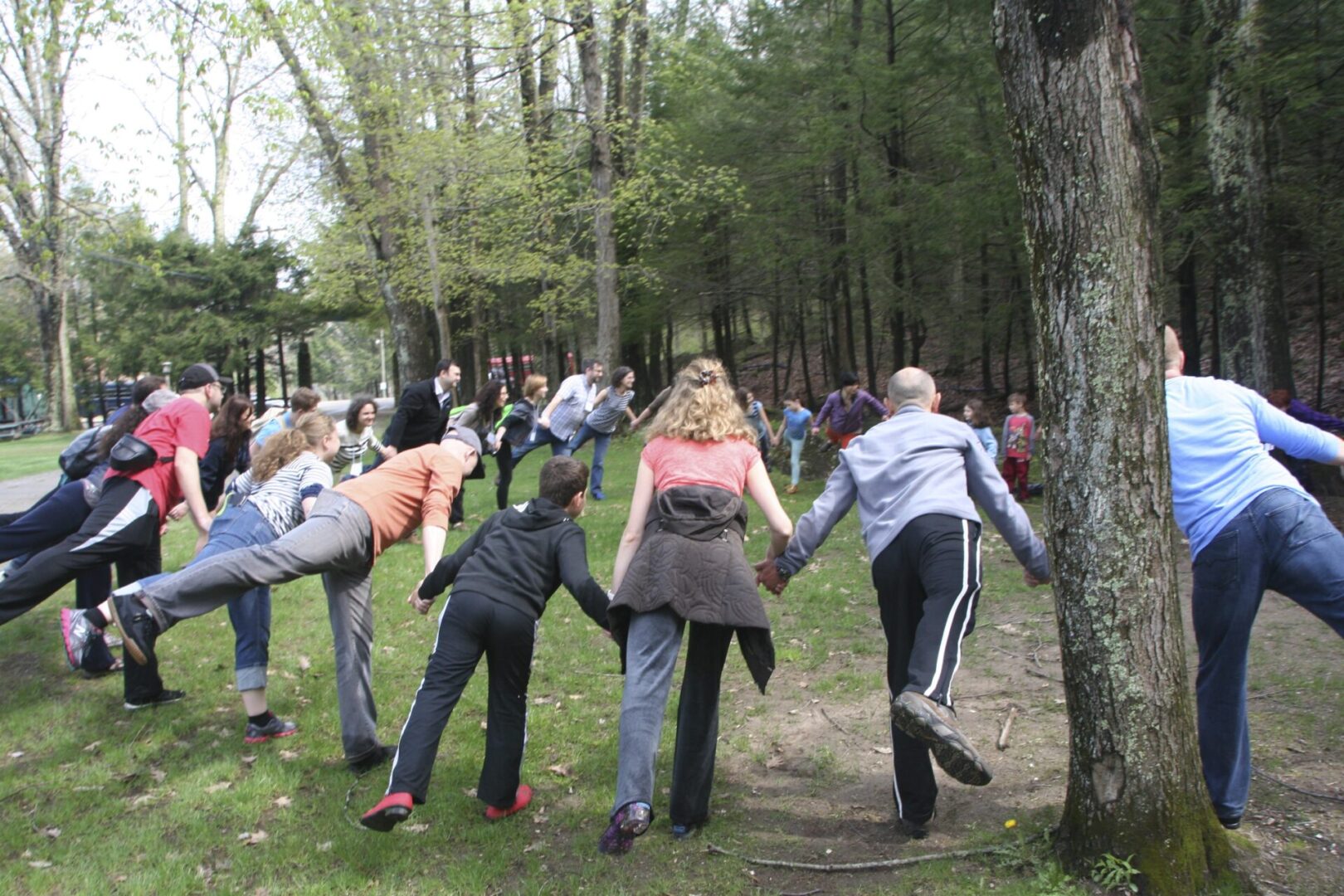 Mentorship for Kids Yoga Teachers
You just got certified to teach kids yoga. Now what?
Who do I contact to get into schools? What lessons do I plan? How do I balance my schedule and checkbook?
Having created a thriving yoga business from the ground up has been quite the journey. A decade later, I'm still learning but I also have a wealth of knowledge to share. Connect with me if you seek guidance, a cheerleader, a sounding board. I want to help you set a clear path to bringing your gifts to the world in an effective and sustainable way.
Contact [email protected] for consulting fee
Circles & Ritual
Coming Soon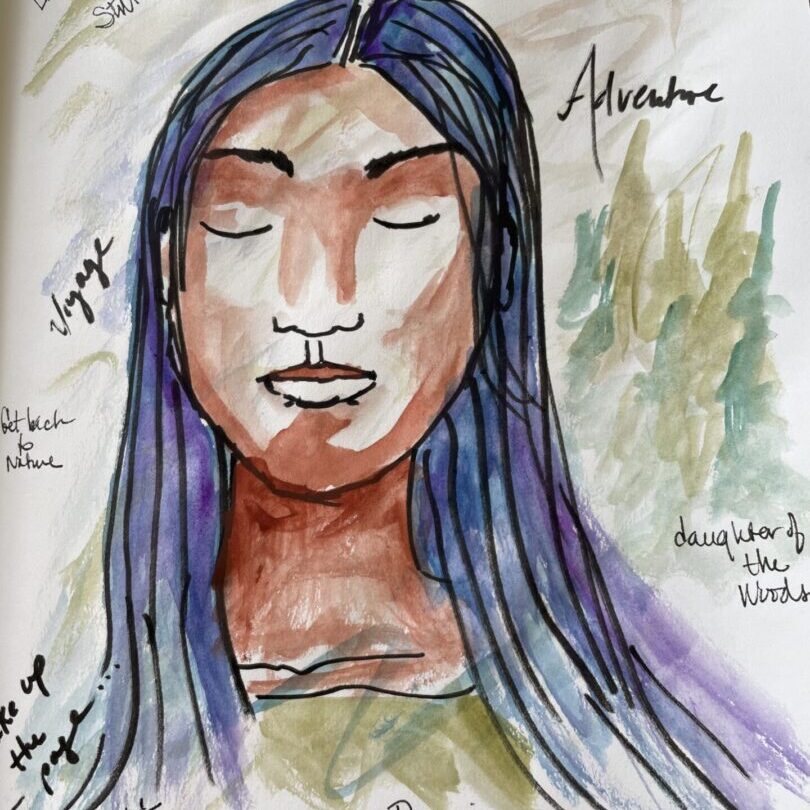 Mindful Craft Circles- Let's create sacred space for creativity and self-expression to flow using yarn, felt, ink and watercolors, origami and clay. Repetitive motion can be another way to access a calm, meditative state.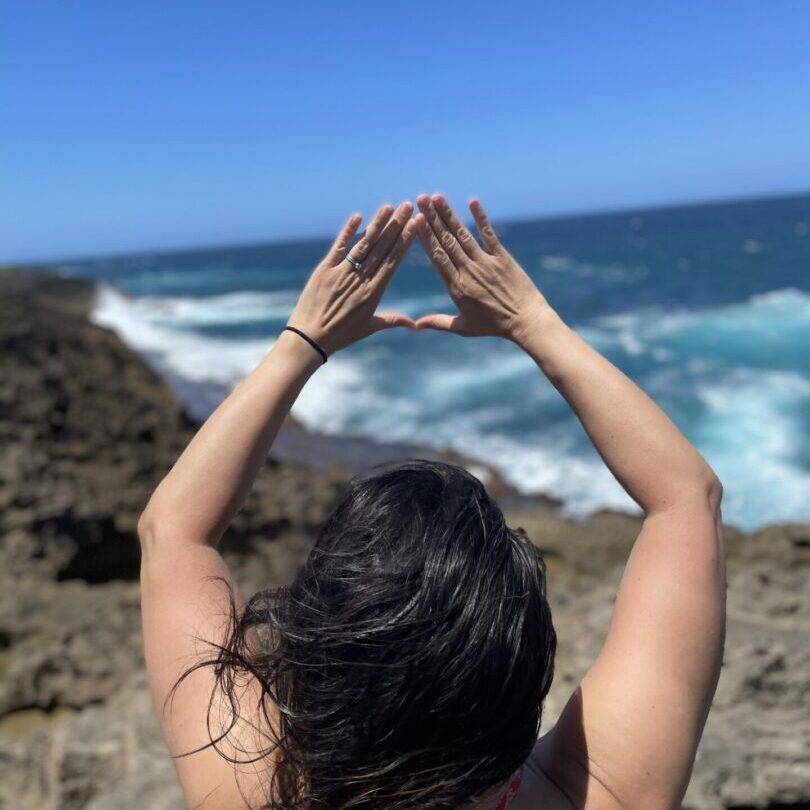 Reconnect to your inner power, intuition and creativity by recognizing the Goddess within you through a guided, hands-on artistic expression.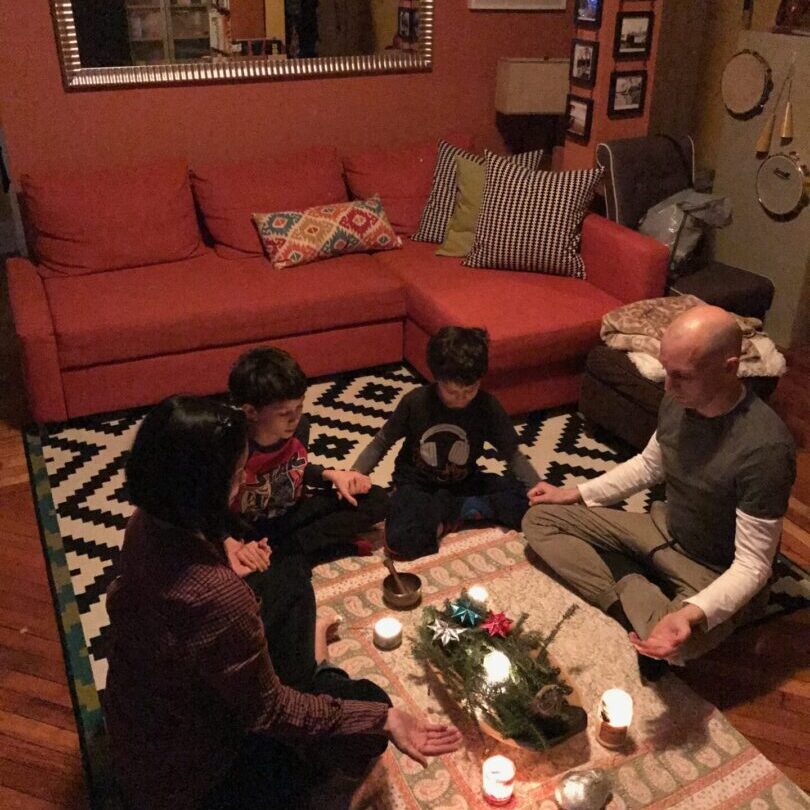 Simple, intentional ways to elevate the everyday and promote harmony, understanding, & accountability to each other.
Reviews of Our Yoga Classes
Since my yoga session with April, I feel better than I have for a long time. The physical work of my job along with long hours as sitting at a computer had left me with almost constant tension headaches, an aching body, and a lot of stress. April took the time to learn about what I was looking to get out of our session before we met and came up with a unique sequence especially for me. Having little yoga experience, April was patient and helpful as I learned the new poses. She made it very easy for me to turn this routine into a daily practice. I would highly recommend April to anyone that would like to utilize yoga to work on a specific condition. She is a calming presence and a wonderful yoga instructor.
- Whitney K
Photographer
You have been the most incredible specialist and we feel you are the perfect fit for our school. Your demeanor, thoughtful teaching style and appropriate and in-depth themes that show real world/science/yoga/movement connections for our students are wonderful. Thank you for being the most positive spirit and light each time you visit us. 
– Maggie S.
Teacher, Brooklyn Preschool of Science
April's warmth, openness and creative energy pour out of her spontaneously and bring out the best in her students their grown-ups… By encouraging adults and kids alike to slow down and find delight in movement, stillness, songs and stories, April helps her community of students find balance, stay energized and feel free. What a world it would be if all teachers of young people brought this level of intention and energy to their work!
-Kate Q
parent
April's enthusiasm and warmth made my reluctant two year old feel comfortable and eager to join in.  She connects with every child and makes them feel special while allowing the moms to get a good stretch or two.
-Elizabeth LF
parent
Your class reminded me to be a better listener to myself so thank you! 
-Lauren R.
Teacher, Brooklyn Preschool of Science
My son was having a really tough morning. Your yoga class really turned it around for him and I wanted to thank you. After the feelings check-in he said, "I was feeling so angry and unhappy before yoga, but now I'm back to being calm."  
- Katherine P.
parent
We are incredibly thankful for you and the light you bring to our family each week.  Thank you for your warmth, kindness, and patient attention for our daughter, and for giving her wonderful adventures during this otherwise difficult time.
-Christina and AJ. C.
parents
Our son really took to your class, and we were always so impressed with how no matter what their moods were going in, that both kids were drawn in and so engaged for the duration of the class. It was really such a gift during this time especially.
-Megan H.
parent
I was going to write you and say how much I've loved doing yoga with you!  Definitely one of the highlights of quarantine for me - it always was a great way to start the day.  You do such a nice job weaving in fun and movement and stories.  And doing the snake family part always made me smile!!   So thank you!  
-Rachel M.
parent
I can't let the day pass without telling you how great your River class was! 
Every time you said their names you let them know they're being heard, that space is being held for them.
It's such a pleasure to see you sharing your gifts with the kids April!! Such wonderful and genuine teaching, filled with love - the most important ingredient there is - or ever will be. 
-Sandy W.
Teaching Assistant, Union Temple Preschool
The class not only brightens my daughter's day and gives her a safe space to connect her body and imagination, but we see its lasting effects all week: from her demonstrating to us new poses April has taught her, to making up her own "poses" as she pretends to be the yoga instructor, to her recent use of her yoga breathing as a way to calm herself when she's upset. All pure gold to a parent and a great foundation for her love of yoga and awareness of her body in future years
-Acacia S.
parent
I'm amazed at how well you teach the children. Your energy and presence shine even if we're not together in person. Thanks for making this fun for everyone especially during this time. 
Tomomi I.
Teacher, Union Temple Preschool